Caboodle
You can find everything that you need at Walgreens (unless otherwise stated)
· Hairbrush (something flat/cushioned that Maria can brush and tease hair with, please no combs)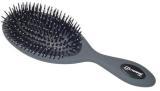 · Hair Pins (Scunci makes the best kind, they are strong and thick, you want brown)
Scunci brand hair pins. More durable then Goody.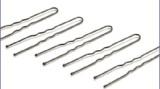 · Hair Nets (matches hair color, Scunci or beauty supply brand are best, Goody should be last choice)
Scunci brand has smaller holes so less fly aways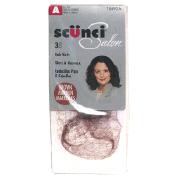 and the elastics are tighter.
· Hair Spray or Spray Gel (Maximum Hold)(travel size works well in caboodles)
· Hair Ties (make sure the ties are not stretched out)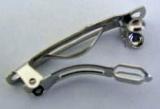 · Hair Barrette (large enough hold all hair)
· Hair Bows (can either be found at horse shows or check the Judd Stables website, any color that matches outfit and shows up in hair)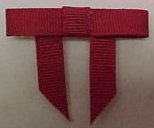 Makeup (scroll down for makeup suggestions) (well stocked makeup will lead to faster prep time) (please keep in a small makeup bag or a clear zip top sandwich bag)
· Powder
· Concealer
· Blush
· Eye shadow
· Mascara
· Lipstick
Makeup Tools (I recommend keeping them in a sealed bag or in the container it comes with to help keep caboodle clean)
· Eyelash Curler (adds polish without adding makeup, I highly recommend it)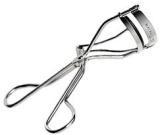 · Eyelash Comb (so lashes look natural with no clumps and brows are groomed)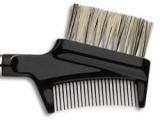 · Blush Brush (applies blush more naturally than the brush that is included in the compact)

Clothes Accessories (I recommend putting them in a clear zip top sandwich bag)
· Number Pins or Magnets(at least 4)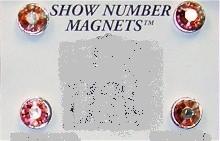 · Tie Bars (if you have the screw kind I recommend more than 1 of the same kind just in case you lose the screw)

· Extra Tie Downs a.k.a. Underpasses (the ones with the multiple holes on the stretchy part, called buttonhole underpasses, are the best)
Clothes
· Shirt (heavy starch, it makes the sleeves and collar crisp for the neatest look)
· Jods
· Vest
· Tie
· Boots (cleaned and shined, see below)
· Gloves (clean, can be done at barn before show if needed)
How To Care For Your Riding Habit
All that follows are just suggestions. Nothing is mandatory for the makeup but I strongly suggest them.
Make up Tips
My philosophy for show makeup is it should enhance natural features. The goal is to avoid the caked on/bright eye shadow/bright blush/red lipstick look that is dated and not flattering. The reason we wear make up when we show is so the judge can see expression easier and in pictures the rider does not look washed out. For your convenience I have comparison price shopped. I have tried to find products that are inexpensive and will work for what you need it for. The recommendations are for you to go through your makeup and make sure you have the best colors for your coloring, if you do, great, if not I have given you information to help find the best colors. . If you wish to not use the products I have listed please refer to the color suggestions. I have done my price/product research at Walgreens.
· Powder (pressed, same color as skin, to find correct color match to jaw line and remember it looks darker than it is in the compact than it does when you apply it)(Please make sure there is a clean sponge in the compact to apply the powder)
Cover Girl Clean Pressed Powder under $6.
· Concealer (liquid tube kind 1 shade lighter than skin)
Cover Girl Invisible Concealer is under $5.
· Blush (the color should look like she just ran around the block a few times and remember it looks darker than it is in the compact than it does when you apply it)
Rimmel Blush in Berry is under $3. If you have pink undertones then Pink Rose might work better.
· Eye shadow (complements her, not the clothes)
Almay Intense I-Color Powder Shadow Trio for under $8 already has the best color palette for eye color picked out without any of the guess work.
If you have blue eyes, shades of brown, camel and taupe will make the blue appear even bluer. Almay Intense I-Color Powder Shadow Trio for Blue Eyes.
If you have brown eyes, shades of blue, blue gray, and plum will make your eyes stand out. Almay Intense I-Color Powder Shadow Trio for Brown or Hazel Eyes.
Ø If you have green eyes, choose shades of pink, salmon, mauve, and brownish-pink to make the green look greener. Almay Intense I-Color Powder Shadow Trio for Green Eyes.
· Mascara [black (unless child has red hair/freckles then I would recommend brown) with a straight full brush]
Maybelline Full N' Soft in Very Black it's around $7, this mascara leaves lashes long and full without clumps or caking, for a natural look.
· Lipstick (a few shades darker than natural lip color (recommended color), can complement the outfit but priority is that goes with skin tone)(dark reds, plums, rich berries and raisins are the color families you are looking for)
Rimmel Volume Boost Lip colour in Pose for under $7 might work. Almay Ideal Lip color in Berry, Plum or Wine under $8 is another option.
· Eye lash Curler (remember plastic breaks easier than metal)
Perfection Eyelash Curler around $3
· Blush Brush (shaped fairly full and round, with tapered sides)
Perfection 5 Piece Travel Brush Kit (this kit includes every brush one would need for perfect makeup application, powder brush, blush brush, eye shadow brush, smudge applicator, and brow comb) for around $10.
Show Check List
Caboodle
Hair
· Hairbrush
· Bobby Pins
· Hair Nets
· Hair Spray or Spray Gel
· Hair Ties
· Hair Barrettes
· Hair Bows
Makeup
· Powder
· Concealer
· Blush
· Eye shadow
· Mascara
· Lipstick
Makeup Tools
· Eyelash Curler
· Eyelash Comb
· Blush Brush
Clothes Accessories
· Number Pins or Magnets
· Tie Bars
· Extra Tie Downs
Clothes
· Shirt
· Jods
· Vest
· Tie
· Boots
· Gloves