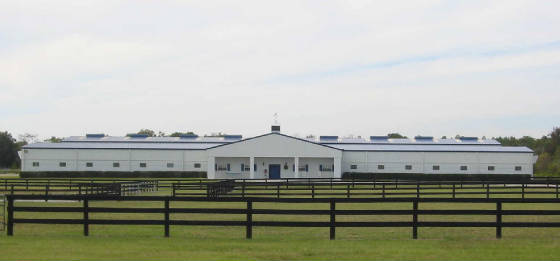 Judd Stables offers the ultimate Saddlebred facility in Florida with their new training stable (finished in October of 2003). Judd Stables' large show barn has 28 stalls with rubber floor mats, air circulation units, overhead fly spray nozzles, screened-in windows and tail boards. The insulated concrete barn stays cooler in the Florida summer and warmer in the winter. A custom made shoeing room with a blacksmith shop for our world class blacksmith John Hill.
The Aisleway decorated for Christmas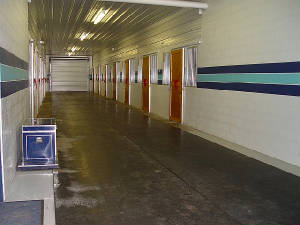 Judd Stables' large office located in the entrance of the barn is air conditioned and very welcoming. Across the hall from the office is the customer lounge equiped with air conditioning, a viewing area for watching sales and show tapes with customers, a kitchenette and a bar with stools for birthday parties and camps, and a restroom with a shower.
Connected to the barn is the arena that measures approximately 50 feet wide and 200 feet long. The walls are 3 rows of Florida pine at the bottom with a blue line uniting the wood with the arena's clean white walls. The arena doors open to allow Semi-Horse Vans into the arena to load horses for transport.
The arena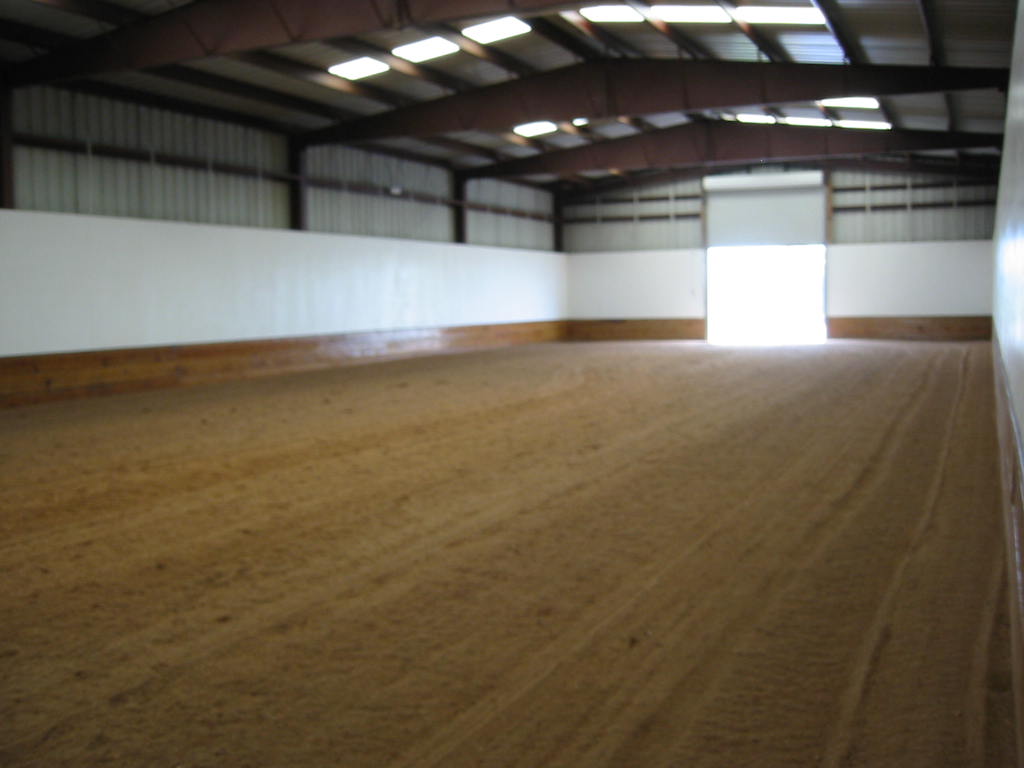 Just behind the arena is a charming lesson barn with 8 stalls for the lesson horses. The stalls have circulation fans and double doors for the horses to hang their heads out during the day. This barn has a tack room with a restroom along with a wash rack. A turnout pasture/small lesson ring sits between the lesson barn and arena. The large feed/work shed shares a roof with this barn.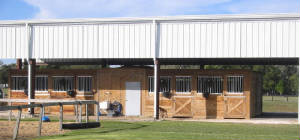 The Lesson Barn
Lesson Tackroom
The farm also offers a large outdoor ring for all year enjoyment (thank you Florida weather), a round pen for working horses and giving lunge lessons. Five green pastures line the front of the farm for turn out.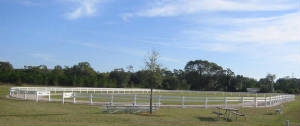 Outdoor Ring with Bleachers

The Round Pen